Zombiepura
82mins, Horror / Comedy
Director: Jacen Tan
When a mysterious virus breaks out in an isolated army camp, a lazy soldier and his tough commander must work together to survive, and learn what it means to be real soldiers.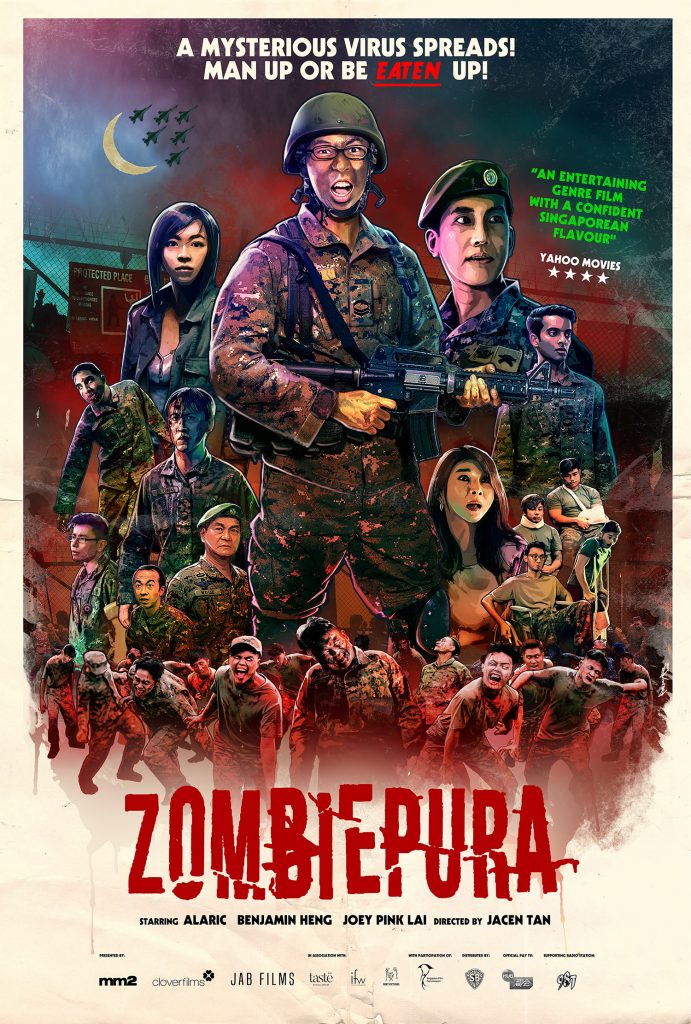 Opening film of Scream Asia Film Festival 2018
Released theatrically in Singapore and South-East Asia
Acquired by Contents Panda Korea, producer of Train to Busan
Director's statement
Military conscription is compulsory in Singapore, and most males like myself serve in the army when they turn 18. I came up with the idea for Zombiepura when I was on guard duty during National Service. Looking around at my platoon mates, I asked myself, when disaster strikes, will we really be able to fire a gun and protect our country?

Some of us do enjoy training to be soldiers, learning many life skills along the way. However, some question the need to spend 2 years of our lives firing weapons and living in jungles.

Having grown up with genre and zombie films, and having been a soldier myself, I want to combine my passions and life experiences to make this horror comedy. It is the film that I've been wanting to make my whole life.

PS: It's about time Singapore had a zombie movie!